Need last minute gifting options. BrandSTIK shared Top 10 products with stock positions. These are the last stocks remaining, so order before we are sold out. Do contact our team for details If you have a specific requirements do let us know.
1) Fitness Bands :
A) Fitness Band : Goqii : (Stock 1000 pcs) : GOQii is a complete health ecosystem that brings you personalized healthy lifestyle coaching along with comprehensive health management to reach your fitness goals.
B) Fitness Band : M2 : (Stock 1000 pcs) : 
2) Bluetooth Speakers :
A) Bluetooth Speakers : Shower Speaker : (Stock 1000 pcs) : 
B) Bluetooth Speakers : X6 Speaker : (Stock 500 pcs) : 
C) Bluetooth Speakers : EViO Premium SOUNDLOOP Bluetooth Speaker : (Stock 500 pcs) : Enjoy your music on the go, everywhere you go. The EViO SOUNDLOOP speaker delivers full, natural sound from an ultra-compact speaker that's fun, sporty and fits in the palm of your hand. It connects wirelessly to your smartphone, tablet or other Bluetooth device, so you can listen to your music, videos or games anytime, anywhere. Just grab it and go. Supports FM, TF Card, Line In and USB functions.
3) Power Banks : (Stock 2000 pcs) :
 Credit Card Power Bank : 2500, 4000, 5000 and 10000 mAh.
4) Laptop Bags :
A) Swiss Military Black LBP59 Backpack : (Stock 500 pcs) : 
Tear Resistant & 900×900 Premium Polyster.
Quick access pocket on front for accessories.
Separate compartment to keep files, folders, CDs, cables, chargers and accessories.
Padded compartment to keep up to 15.4″ wide screen laptop.
Premium Zip pullers.
Mesh pocket with strap to keep water bottle.
Padded, adjustable shoulder strap.
Dimensions : H: 44 x L: 32 x W: 17 (in cms).
B) Swiss Military Black LBP58 Backpack : (Stock 500 pcs) : 
Tear resistant & Durable 1680 double D polyester used.
Separate compartment for files, folders etc.
Quick access pocket on front for glasses, CDs, pens, accessories etc.
Detachable key holder in front pocket.
Fits up to 15.4 inches laptop.
Convenient MP3 socket & holder.
Mobile phone holder on shoulder strap.
Smoothly padded handle.
25L storage capacity.
Water bottle pocket.
Airflow system.
Padded, Adjustable Shoulder Straps.
Dimensions : H:46 x L:31 x W:21 (in cms).
5) Innovative Electronic Charging Bucket : (Stock 2000 pcs) : 
The ideal buddy on your desk. The eBucket is a USB HUB which when plugged into your computer gives output to 3 other USB HUBs. Use the HUB to charge a smartphone or plug in USB drives for your convenience. The stand can be used to place a smartphone, pens, etc. The Stand also doubles up as a Sound Amplifier. There are 2 concealed LED's which lights up and highlights the branding area.
6) Cadbury Dairy Milk Silk : (Stock 3000 pcs) : 
Cadbury Dairy Milk Roast Almond block is a tasty combination of the roast almonds blended with favorite milk chocolate, Dairy Milk.
7) Dry Fruits Collections : (Stock 5000 pcs) : View More
8) UCB Collar T-Shirts : (Stock 2000 pcs) :  View More
9) Copper Bottle & Glass Set : (Stock 50 pcs) : View More
Balance Your Vata, Kapha, Pitta with copper.
10) Satya Paul Tie And Cufflink Set : (Stock 500 pcs) : 
11) Solar Rechargeable Lantern : (Stock 2000 pcs) : 
This is the New Variation Solar Rechargeable Lantern. Equate to the older version, this lantern is 2-in-1 function. You should use it in as just a camping lantern whenever you pull up = on and push straight down = off (No Need the change), or as a regular handheld flashlight (within the base). The flashlight features its own handle.
12) PowerCUBE Charging Series : (Stock 500 pcs) : 
A) PowerCube Original (with Spike guard) :  View More 
5 Sockets for additional power.

Surge protector for enhanced safety of your products.

Sturdy and well built.

Red-Dot Design Award winner.

Portable extension Cord.
13) Pen Drives : (Stock 5000 pcs) : View More
14) Targus Strolley Bags : (Stock 200 pcs) : 
The biggest advantage of strolley bags is the fact that it most useful for those who are constantly on the move. With more and more stuff packed in one's laptop bag carrying them around is a big pain. These bags come in various designs to suit preference of companies. You can even custom design it based on your reference.
15) 2nd generation Google Chromecast Audio / Video version : (Stock 500 pcs) : 
 Now Google is launching two major updates to the Chromecast family. The user interface is still simple/nonexistent: you still use your mobile device to find music and videos to send your TV. But the new Chromecast has more powerful hardware, while the new Chromecast Audio is designed to do for speakers and audio what the original Chromecast did for TV and video.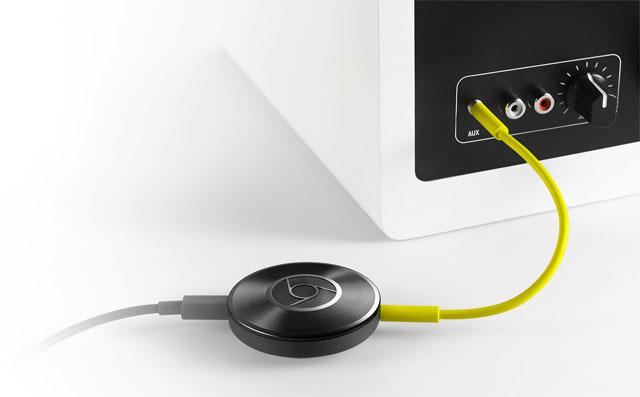 16) Gift Milton Sippers and Flasks : (Stock 500 pcs) :  View More
Thermoseteel Crown : Milton Insulated Steel Bottles are a part of the Thermosteel Range. Its unique temperature retention mechanism keeps your beverages hot or cold for 24 hours. This bottle is ideal for users who are active and constantly on the go. Features – Keeps drinks hot or cold for 24 hours, Insulated steel flask with a, unique locking lid and sipper, 100% rust free steel, Copper coating for better heat retention, Capacity : 750ml, Colors : Multi-color.
17) Hampers : (Stock 500 pcs) : View More
18) Vouchers : (Stock 1000 pcs) :
BrandSTIK introduces Gift Vouchers of over 500+ brands in association with FOXBOX Retail. Get the best discount for bulk bookings. We provide Gift Vouchers for all major brands including Lifestyle, Shopper Stop, Sodexo, Cafe Coffee Day, PVR, Dominos, Croma, Big Bazaar etc. No minimum order qty. Call us for more information. View More 
A) Lifestyle Gift Voucher : Buy a Lifestyle e-gift card for someone today and help them to instantly enter the world of international runway fashion. An e-gift card is the best way to reward someone instantly; it takes seconds to purchase, and can be used as soon as it arrives via email in your recipient's email inbox. Ask any urban fashionist, and they'll tell you that a shopping trip to Lifestyle is a life-altering event. The first Lifestyle store was opened in 1999. Since then, many Lifestyle Stores have been opened in all major cities in India, bringing beauty, fashion and good living to all. Lifestyle caters to every shopper's need. One can buy everything from beauty products, fashion apparel, accessories, jewelry, furnishings, furniture and much more at Lifestyle. Lifestyle has revolutionized the way people used to perceive lifestyle needs, by infusing bespoke luxury into every item.
B) 

Amazon Gift Voucher

 : 
Amazon.in Gift Cards are the perfect way to give them exactly what they're hoping for – even if you don't know what it is. Amazon.in Gift Cards are redeemable on all products (over 2 crores) on amazon.in except apps.
All our Products comes with warranty. Minimum order quantity as low as 100 pcs. For more information or to see samples send us a mail on info@brandstik.com or chat with us live on our website.
For More Corporate Gifts Visit Our Page : www.brandstik.com