Looking to gift an exclusive tech gadget. Something not seen or used before. BrandSTIK brings to you some super premium tech gadgets which are absolutely innovative. MOQ of only 10 pcs with your custom logo branding. So a digital highlighter than scans as you select, or a WiFi plug that lets you control the appliances in your home from you mobile, to a digital pen that allows you to write on paper but stores the data in word format electronically. All these are more. Ask our agents for more information.
To view the entire catalogue – High Tech Innovative Exclusive Gadgets
1) 2nd generation Google Chromecast Audio / Video version : Now Google is launching two major updates to the Chromecast family. The user interface is still simple/nonexistent: you still use your mobile device to find music and videos to send your TV. But the new Chromecast has more powerful hardware, while the new Chromecast Audio is designed to do for speakers and audio what the original Chromecast did for TV and video.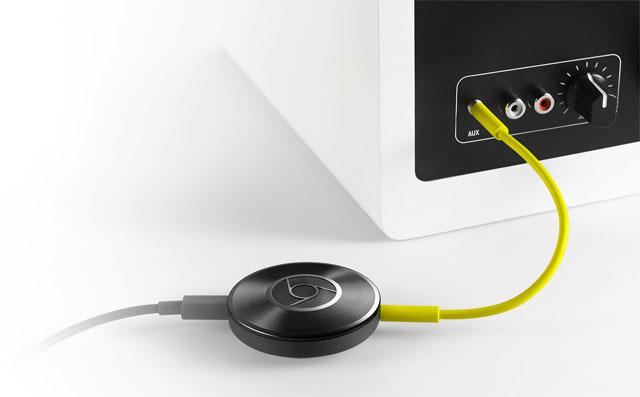 2) D-Link Smart Plug (White) : Control Your Devices From Anywhere. With the mydlink Wi-Fi Smart Plug (DSP-W215/IN) you can turn your devices on or off, from wherever you are.
3) D-Link 4G LTE Wireless USB Router : The D-Link 4G LTE USB Router lets you share a fast mobile Internet connection with multiple PCs and mobile devices wherever you go. It offers 4G LTE compatibility for fast downlink and uplink data rates, so you get the fastest mobile connectivity available, even when you're on-the-go. You'll have access to smooth online video, lag-free online gaming, and high-speed surfing on any device, from anywhere. Connectivity USB 2.0 plug connects to any PC or laptop computer SIM slot (6-pin) allows you to access the Internet using your mobile service. Wireless 802.11b/g/n to create high-speed wireless networks. microSD card reader allows you to connect portable storage.
4) Portronics Scanny 6 Wifi : Scans image directly from mobile device or PC through Wi-Fi, 1.44 inches color display to playback the scanned images, Rechargeable lithium polymer battery, Supports the microSD and microSHC memory card up to 32 GB, 300(lo)/ 600 (mi)/ 1050(hi) dpi scan quality selection.
5) IRISNotes 3 – Digital Pen : With a single click, convert your handwritten notes to text in Word. All those long pages of class notes or notes on meetings are instantly converted into an editable Word document! Then it's easy to tidy up your notes and share them. The perfect tool to boost your productivity!
6) Digital Highlighter : Canmarker is an incredible productivity gadget that types what you scan into any application or web browser on your PC or Mac computer.
7) Portronics Electropen 3 (Write on paper and view on Mobile/Tablets) : Electropen 3 is the perfect link between the Analog World and the Digital World. It uses normal pen refill and normal paper for note taking or sketching and converts these into real-time JPG images on the mobile, tablets and laptops.
8) Philips Hue : Philips Hue is personal wireless LED lighting. Choose white light or over 16 million colors, the possibilities are up to your imagination.
9) Photofast : CR 8710 SD Card Reader : Access 360 panorama display & sphere view. Access high quality RAW photos. Two way data transmission from SD card to iPhone. Watch 4K Videos anytime & anywhere.
10) Go Pro Hero 5 Black : Supports 4K30, 2.7K60, 1080p120 Video Capture 12 MP Photo at 30fps Ultra Wide angle glass lens waterproof to 33′
All our Products comes with warranty. Minimum order quantity as low as 50 pcs. For more information or to see samples send us a mail on info@brandstik.com or chat with us live on our website.
For More Corporate Gifts Visit Our Page : www.brandstik.com