Looking to gift an exclusive tech gadget. Something not seen or used before. BrandSTIK brings to you some super premium tech gadgets which are absolutely innovative. MOQ of only 10 pcs with your custom logo branding. So a digital highlighter than scans as you select, or a wi fi plug that lets you control the appliances in your home from you mobile, to a digital pen that allows you to write on paper but stores the data in word format electronically. All these are more. Ask our agents for more information.
To view the entire catalogue – High Tech Innovative Exclusive Gadgets
1) 2nd generation Google Chromecast Audio / Video version : Now Google is launching two major updates to the Chromecast family. The user interface is still simple/nonexistent: you still use your mobile device to find music and videos to send your TV. But the new Chromecast has more powerful hardware, while the new Chromecast Audio is designed to do for speakers and audio what the original Chromecast did for TV and video.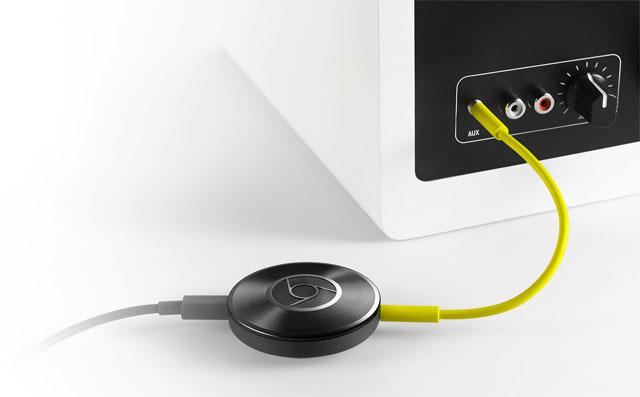 2) Zoook ZB-Bullet Wireless Bluetooth Headset : No cords. No wires. No distractions. Not only have we removed the cables but we have made the earbud as small and as light as possible to create the most immersive sound imaginable. From the incredible acoustic detail and clarity, to the breathtaking audio experience, BULLET is the new standard for true wireless stereo-like audio. The BULLET capsule houses and charges your earbud when not in use. Simply place the earbud in the capsule to charge automatically, so they are ready to go when you are. The robust, minimal capsule is machined from a single block of aluminium and is designed to fit as easily into your lifestyle as your pocket.
3) D-Link Smart Plug (White) : Control Your Devices From Anywhere. With the mydlink Wi-Fi Smart Plug (DSP-W215/IN) you can turn your devices on or off, from wherever you are.
4) Betty the Smart Plug : Remotely monitor & control home appliances (AC, Geyser, Water Motor Pump, Heater etc.) from your smartphone from anywhere.
5) D-Link 4G LTE Wireless USB Router : The D-Link 4G LTE USB Router lets you share a fast mobile Internet connection with multiple PCs and mobile devices wherever you go. It offers 4G LTE compatibility for fast downlink and uplink data rates, so you get the fastest mobile connectivity available, even when you're on-the-go. You'll have access to smooth online video, lag-free online gaming, and high-speed surfing on any device, from anywhere. Connectivity USB 2.0 plug connects to any PC or laptop computer SIM slot (6-pin) allows you to access the Internet using your mobile service. Wireless 802.11b/g/n to create high-speed wireless networks. microSD card reader allows you to connect portable storage.
6) All-New Kindle E-Reader : All-new design is thinner and lighter, and now available in your choice of black or white. Easy on your eyes-touchscreen display reads like real paper. No screen glare, even in bright sunlight, unlike tablets
7) GOQii Life Fitness Band with Personal Coaching : GOQii is a complete health ecosystem that brings you personalized healthy lifestyle coaching along with comprehensive health management to reach your fitness goals.
8) Logitech Hyperion Fury Ultra Fast FPS Gaming Mouse : The Logitech Hyperion Fury Ultra Fast FPS Gaming Mouse is your ideal companion to enjoy superfast gaming. Designed with the cutting edge technology of new Fusion Engine and effective features, this gaming mouse provides convenience and faster tracking speed. It comes with multiple programming buttons and with a Delta Zero sensor that facilitates accuracy. The smart design of this mouse makes it comfortable to use and the customized shape ensures better gripping. The lightweight yet sturdy body has the capability to withstand heavy usage and is highly durable. Moreover, it comes with low friction feet which come in handy during those long gaming sessions.
9) Portronics Yogg X : Portronics Yogg X ­ An extremely Slim and Elegant Smart Fitness Watch with a Touch-Enabled Detachable Dial. Yogg X brings the benefits of wearable technology for style and fitness conscious people, at home, at office or in-between.
10) UP2 by Jawbone : Activity + Sleep Tracker, Light Grey Hex (Silver), Classic Flat Strap. UP2 band is the fitness tracker that fits your style. It's thin, sleek, comes in a variety colors and has the best fitness app for your iPhone and Android. And with up to 10 days of battery life you'll need to recharge before your band.
11) JBL Micro II Portable Speaker : Music is such an aspect of life which once shared with others, increases the level of joy and happiness. When on the move, it is not always possible to share music with others because one cannot carry heavy sound systems along with them. Headphones attached to iPod and MP3 players are the best companion for a music lover on a tour. But, what if a gadget comes to the market to revolutionise the musical experience? The all new JBL Micro II Portable Speaker (Black), a one-of-a-kind product, is here to change the concept of listening to music.
12) Plantronics ML15 Mobile Bluetooth Headset : The Plantronics ML15 Bluetooth headset is easy to set up and control with single-button simplicity. It's designed to comfortably fit either ear and delivers reliable sound so you can go hands-free, enjoying mobile calls without holding your phone or untangling earbuds. Dependable quality and construction makes it ideal for everyday use.

13) Philips Portable Wireless Bluetooth Speaker : Portable speaker with USB support, Built-in rechargeable battery, Wireless music streaming via Bluetooth, Compatible with both iOS and Android devices.

14) JBL Clip 2 Waterproof Ultra Portable Speaker :  The JBL Clip 2 is an ultra-light, ultra-rugged and ultra-powerful portable speaker. Completely waterproof, the JBL Clip 2 provides 8 hours of playtime, allowing you to take your music wherever you go, be it land or water. Stream music wirelessly via Bluetooth, or plug it into any smartphone or tablet with its attached audio cable. You can also wirelessly connect two Clip 2 speakers together to enjoy amplified sound. Use the speakerphone to make clear, noise and echo free phone calls. The JBL Clip 2 is covered with durable waterproof fabric, and earns its name with its upgraded carabiner, clipping to your clothes or backpack to take on any adventure.
15) Sennheiser HD 202 II Professional Over-Ear Headphone : The Sennheiser HD 202 II Professional Over-Ear Headphones is a stylish pair of headphones with a sleek design, effectively producing top quality sound and delivering a seamless audio experience. If you love listening to quality music, then this pair of headphones will become your best buddy. Its impressive design makes it convenient to use while the long chord allows you to use it with ease. The cutting edge sound technology of this device keeps the noise away, so you can listen to music in an uninterrupted manner.
16) Philips SHL3750NC/00 Noise Cancellation Headphones : Be immersed in your music with innovative ActiveShield active noise canceling technology. Pressure-relieving cushions provide long wearing comfort and a compact foldable design is ideal for portability and easy storage.
17) Portronics Scanny 6 Wifi : Scans image directly from mobile device or PC through Wi-Fi, 1.44 inches color display to playback the scanned images, Rechargeable lithium polymer battery, Supports the microSD and microSHC memory card up to 32 GB, 300(lo)/ 600 (mi)/ 1050(hi) dpi scan quality selection.
18) VR Headset : Procus ONE Virtual Reality, Headset – 42MM Lenses – Fully Adjustable VR Glasses
19) Amazon Echo : Amazon Echo is a hands-free speaker you control with your voice. Echo connects to the Alexa Voice Service to play music, provide information, news, sports scores, weather, and more—instantly.

20) Amzon Echo Dot : Echo Dot is a hands-free, voice-controlled device with a small built-in speaker—it can also connect to your speakers or headphones over Bluetooth or through a 3.5 mm audio cable to deliver stereo sound to the speakers you choose. Dot connects to the Alexa Voice Service to play music, provide information, news, sports scores, weather, and more—instantly.

21) Philips Hue : Philips Hue is personal wireless LED lighting. Choose white light or over 16 million colors, the possibilities are up to your imagination.
22) IRISNotes 3 – Digital Pen : With a single click, convert your handwritten notes to text in Word. All those long pages of class notes or notes on meetings are instantly converted into an editable Word document! Then it's easy to tidy up your notes and share them. The perfect tool to boost your productivity!
23) Digital Highlighter : Canmarker is an incredible productivity gadget that types what you scan into any application or web browser on your PC or Mac computer.
24) FitBit Charge 2 – Fitness band : 
25) Smart WiFi Frame : 
26) Portronics Electropen 3 (Write on paper and view on Mobile/Tablets) : Electropen 3 is the perfect link between the Analog World and the Digital World. It uses normal pen refill and normal paper for note taking or sketching and converts these into real-time JPG images on the mobile, tablets and laptops.
27) Photofast : CR 8710 SD Card Reader : Access 360 panorama display & sphere view. Access high quality RAW photos. Two way data transmission from SD card to iPhone. Watch 4K Videos anytime & anywhere.
28) Go Pro Hero 5 Black : Supports 4K30, 2.7K60, 1080p120 Video Capture 12 MP Photo at 30fps Ultra Wide angle glass lens waterproof to 33′
All our Products comes with warranty. Minimum order quantity as low as 50 pcs. For more information or to see samples send us a mail on info@brandstik.com or chat with us live on our website.
For More Corporate Gifts Visit Our Page : www.brandstik.com