Special Prices only till stock last. Grab it before it sells out. Contact us for sample.
1) EViO 3 in 1 Home Charger : Includes an additional side USB port for charging other devices. Ideal for connecting, recharging and synchronizing devices compatible with the three connectors provides : Micro USB, 30-pin and 8-pin. The cable retracts into the case and the plugs are housed in the upper section, making this EViO Home Charge 3 in 1 Retractable Cable is compact and easy to carry.
2) 3 in 1 USB Charger – Black :  3 in 1 USB Gift Set and Charging Kit contains USB Car Charger, USB Adapter and Earphone. All packed in a EVA sleek silicon pouch. Available in Black color. Packaged in a sleek silicon classic finished pouch with carabiner. Packaging can be round or in square shape. Logo can be custom imprinted on the pouch.

3) Pinna Headphone :  The PINNA headphones combines an incredible sound experience with the latest in headphone design. High gloss finish, lightweight, foldable and incorporating an adjustable headband this headphone is easy to carry with you.
4) 3 Port ARROW Shape USB HUB :  This USB 2.0 3-port hub has a hi-speed transfer rate up to 480 Mbps.
5) Whistle Metal Pen Drive : Whistle Metal Pen drive with 4GB.
6) 4 Port Hi-Speed USB HUB :  4 ports USB hub, able to twist in different shapes for extra plug-in space or just for fun! (V 2.0).
7) EVIO WorldWide Travel Adaptor :  Presenting the most stylish WorldWide Adaptor in the world. EVIO S Series – SP0028 comes with dual USB ports and an intergrated sdesign so that you can easily carry the device along with you. Its the perfect travel gadget to have. The housing material is 100% fire retardant. (Fire Rating UL 94 – V0). The EVIO S Series SP0028 WorldWide Travel Adaptor comes with a classic pouch which makes it even more desirable.
8) EViO QUICKCHARGE 2 Port USB Wall Charger : Charge Faster and Save Time. EViO QuickCHARGE with IntelliTECH smart charging technology automatically adapts suitable input current for your devices and maximizes the charging speed. 10W/ 2.1A USB output with universal compatibility.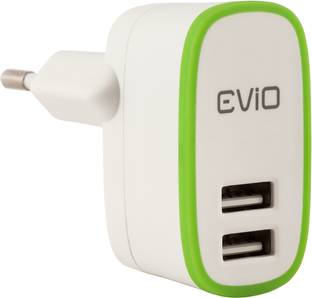 9) SSK PC Camera : USB Web Cam for Notebook/LCD/PC.
10) Evio SELFIEMAX 2 With Built In Bluetooth Remote : With EViO SELFIEMAX 2 make your photos Awesome. SELFIEMAX 2, the extendable handheld selfie stick comes with built-in Bluetooth remote which allows you to take epic selfie and awesome group pictures. They are perfect for talking amazing scenic shots an the move, great festival pictures, unforgettable wedding movement. With a EViO SELFIEMAX 2 in your pocket the possibilities are endless.
11 ) Aluma Wallet : Card protect aluminum wallet/credit score card case (diverse shades) defend your credit cards and cash with the card shield aluminum difficult-shell wallet. The hard-shell case blocks rfid tags now embedded in some credit playing cards, preventing identification robbery.
12) Car Cube Charger : Square shape car charger with dual USB output. Including power signal light.  The locations of the USB output makes this item suitable for any car brand.

13) Good Night : 
14) Bell Boy – Erasable Luggage Tag : The latest design in luggage tags Erasable Luggage Tag. Simply write on the silicon material and slap on your luggage handle This way people won't see your details at a first glance still your suitcase is easily materials lets you write and erase your details easily.
15) Big Flashlight Torch : 
16) Voyage Luggage Tag :  Luaggeage Identification with clear PVC display window.
17) Rectangle Metal Coded Lock :  Black lock with silver steel wire loop and 3 black coded wheel.
18)  ZDO Clever Organizer Folder : 
19) Wooden Colourful Pencil Set :  A smart wooden crayon set in a wooden box.
20) 3 in 1 Pen : Metal finish pen with 3 different color refllls. Also has a touch screen stylus at the back.
21) Sleeve Pouch : 
22) Ceramic Pots : 
23) Magic Bean Mobile Holder :  Suitable for all smartphones with the speaker positioned on the bottom. Fits most standard smartphone models up to iPhone 6 and similar sizes.
24)  3 in 1 Solar Desktop Clock : This product is an Eco-friendly production, it can use its amorphous silicon panel to absorb the sunlight / lamplight efficiently and then store the energy into the built-in battery. So it can support the calender to work repeatedly. Additionally, it can be used as pen holder, business card holder and collecting box.
For More Information, drop us a mail on info@brandstik.com, you can also Call us or Whatsapp on +91 8655004477, or Chat with us live on our website www.brandstik.com