BrandSTIK introduces a new line of awesome desktop utility promotional gifts. Here we present the top 10 among over 100+ desktop promotional products. Call us to know more. Custom Logo Imprint Possible, Custom Box Packing.
Listed down few options…
1) Desk Plant
Best for AC rooms, office desk, etc. Best indoor plant for low light condition. Low maintenance plant. Attractive color foliage plant.
2) E – Bucket USB HUB
The ideal buddy on your desk. The eBucket is a USB hub which when plugged into your computer gives output to 3 other USB hubs. Use the hub to charge a smartphone or plugin USB drives for your convenience. The stand can be used to place a smartphone, pens, etc. The stand also doubles up as a sound amplifier. There are 2 concealed LEDs that light up.
3) Space Saver Clock with tumbler
Space-saving table clock with multiple features – 3 tumblers to organize your desktop – Digital calendar clock can be detached when needed – World time and calculator on the detachable clock.
4) Rechargeable lamp with drawers and Tumbler
Rechargeable table lamp 3 steps dimmer adjustment, Double partition large tumbler, 3 small compartments, with 2 folding ones to save space, Feather-touch button, Adjustable neck. Charging cable included (1 m)
5)Rubik Pen Pot
With its twistable blocks, the Rubik's Pen Pot will make a strong statement about creativity, cleverness and challenge for your organization. Fully customizable on all 6 sides, and equipped with 2 rows of magnets to store your paperclips. Calendar version also available.
6) Multi Functional Desktop Pen Stand
It's an exquisite brush pot with multifunction, such as time, calendar, temperature display, music alarm clock, sleeping patterns,large round brush pot, and two small boxes drawers, which can collect needles, threads and staples, etc. This GeekDigg desk pen holder is elegant in its simplicity, and thoughtfully created with details that help you stay organized.
7) Wooden Multi Item Holder
Our organization specializes in offering quality-assured Wooden Multi Item Holder to the esteemed customers.
8) Anodized Aluminium Mobile Phone Stand Holder
Aluminium mobile stand holder is constructed with top-grade aluminium materials, that is very sleek and no rough edges, no worries of scratch your mobile. This is a sleek, sturdy and elegant charging stand for your smartphone. Simply place your mobile on the stand to charge; keep this stand near your bed to allow the use of key functions such as alarm clocks and messages.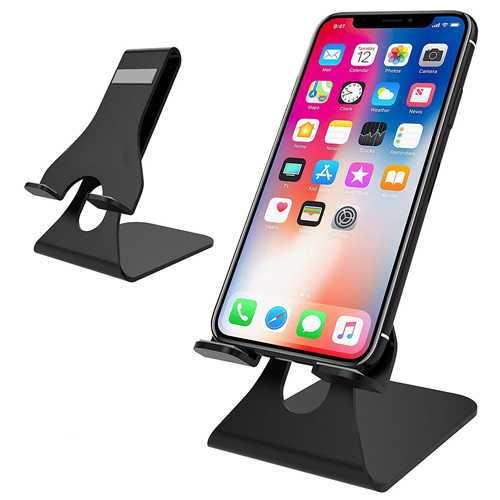 9) Mirror finish Digital clock
Whether you're an early bird or someone who hits the snooze button more than once, this mirrored digital Tabletop Clock is the functionally decorative accent you never knew you needed. With a bright white LED digital display and an ultra-modern silvery mirror finish, the alarm clock will make an elegant addition to your nightstand, office desk, dorm desktop or tabletop.
10) Perpetual Calendar
This is promotional Steel Life time Calendar with Watch and Month Display. It is made up of steel It is in 14.3 cm in height, 15.5 cm in width an 4.8 cm thick. Customize it by Engraving your logo.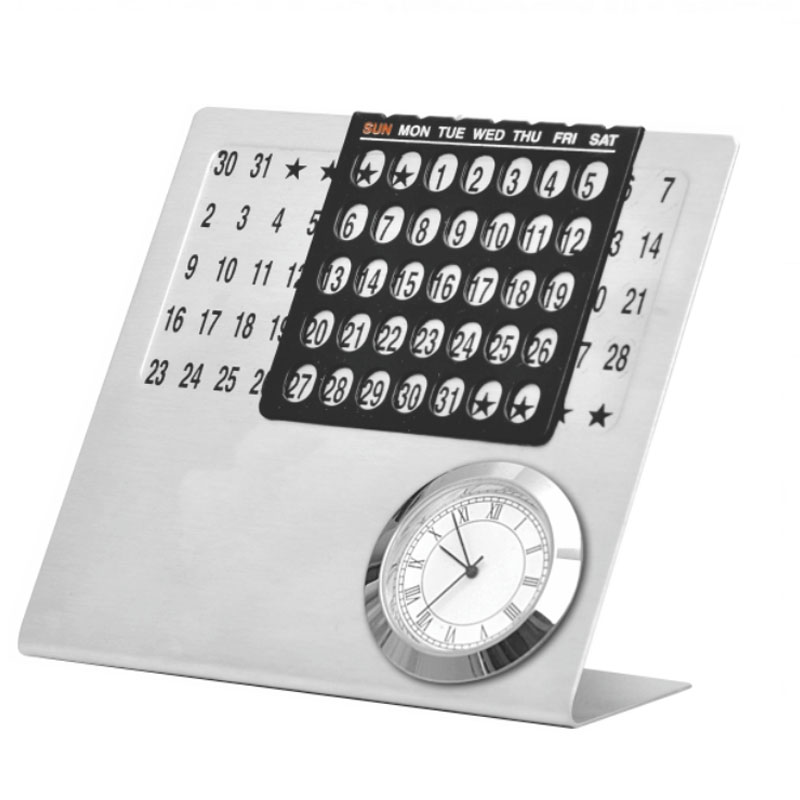 Develop one for your brand for MOQ as low as 100 pcs. As a business gift Diaries are a wonderful product. Enhance your brand image, Excellent quality corporate premium. Great gifts for any occasion/event. All our products come with a warranty. For more information or to see samples send us a mail on info@brandstik.com or chat with us live on our website.
For More Options: https://brandstik.com/products/desk-accessories
For More Corporate Gifts Visit Our Page: www.brandstik.com