Tech gifts are always popular and promotional speakers are on the top of those.
BrandSTIK introduces branded  bluetooth speakers to amplify your brand. Brands which are avaialble with us from low to high price range are Bose, JBL, Philips, Soundboat, Portronics. Bluetooth speakers would be perfect as a gift for employee appreciation, corporate gifts for an event and much more. Logo branding is possible.
Few Options are listed below:
1) JBL Clip 3
the JBL Clip 3 is a unique ultra-portable, ultra-rugged and waterproof Bluetooth speaker that is small in size but with surprisingly big sound. The upgraded durable and fully integrated carabiner clips to your clothes, belt loop or backpack, making the Clip 3 your outdoor companion on every adventure. The Clip 3 is IPX7 waterproof and offers 10 hours of playtime, powered by a 1000mAh rechargeable Li-ion battery, allowing you to bring your music with you. A built-in noise and echo-cancelling speakerphone gives you crystal clear calls with the press of a button.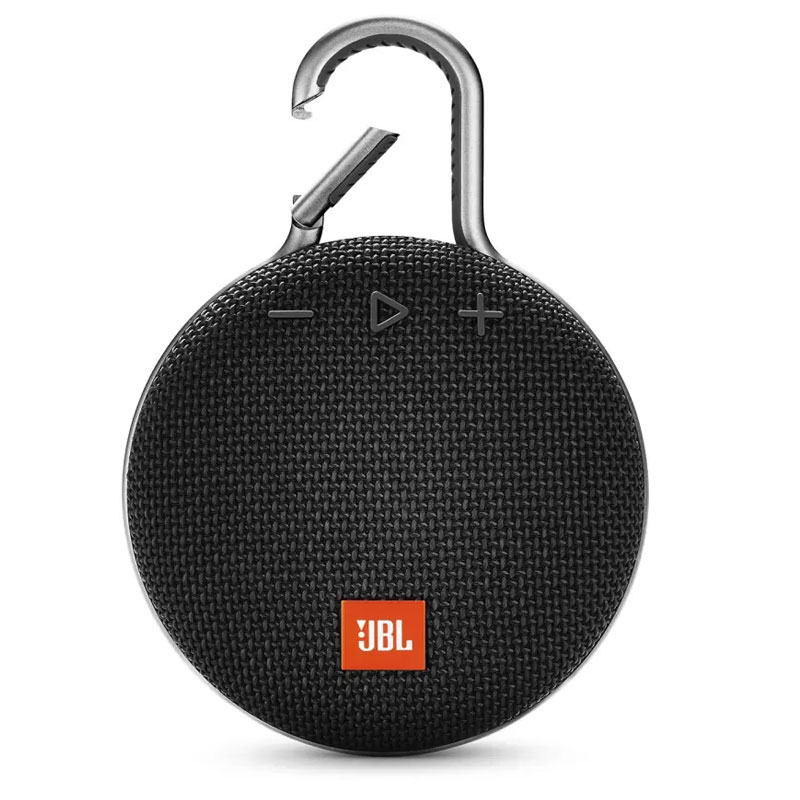 2) Philips BT50 Speaker
The Philips BT50B Wireless Portable Bluetooth Speaker is a utilitarian device that lets you listen to high quality music on the go. It is equipped with Bluetooth feature that provides effective connectivity while the compact and stylish circular design is unique and suits modern lifestyle.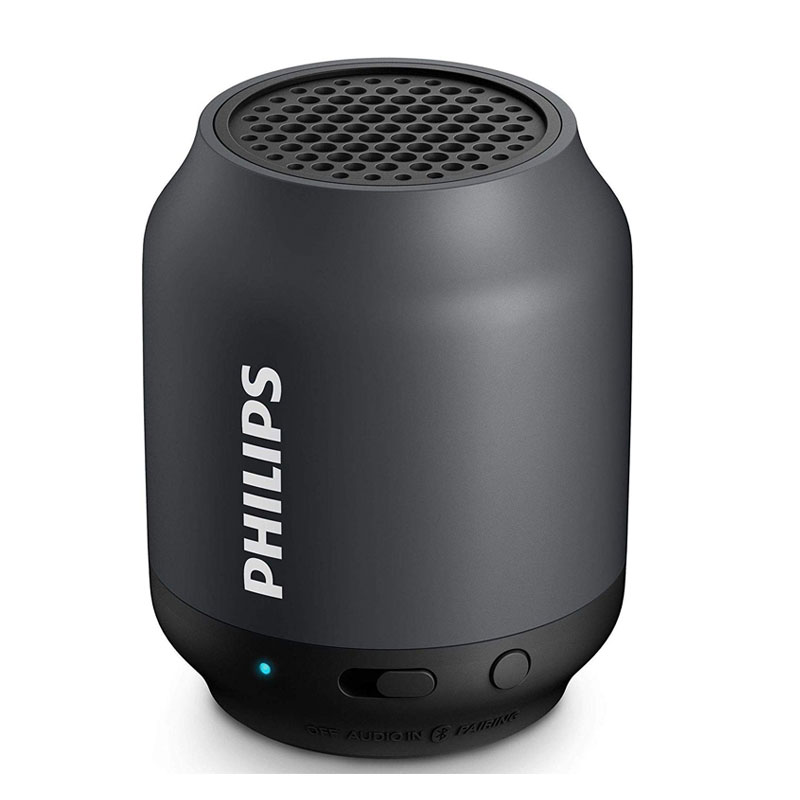 3) Portronics SoundBun BT Speaker
Sound Bun comes with a battery capacity of 600mah and offers a play back time of 4 hours long. Sound Bun is very compact. Precisely the dimensions of the Sound bun are 102x102x40 mm and weighs as less as128grams. It comfortably fits into your pocket for those long distance travels and extremely well designed, the body is made up of high-quality plastic. It feels premium is backed up with Li-polymer battery with a chargeable micro USB port. Versatile compatibility, Sound bun seamlessly connects with all your devices with Bluetooth4.1. You can easily connect your smart phone, laptop, tablet, phablet and smart TV with a single click using Bluetooth.
4) Portronics SoundDrum Stereo Speaker
Portronics Sound Drum using Bluetooth 4.2 or Aux cable. Don't worry even if your favourite music is in a non-bluetooth device like mp3 player or PC, simply use 3.5 mm Aux port or a pen drive, or Listen to your FM radio programs, be it early the morning bhajans or late night romantic songs using its powerful FM tuner with inbuilt antenna.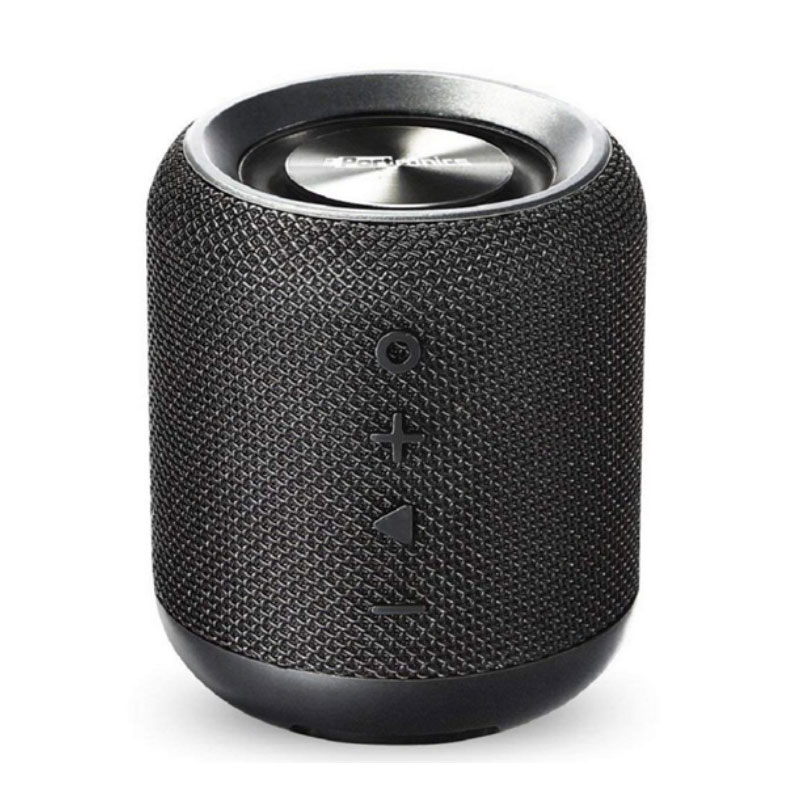 5) SoundBot SB1023 Bluetooth Speaker
Universal audio wireless connectivity that is forward and backward compatible with seamless streaming, up to 8 hours of playback time and 10 hours of talk time, from up to 33 feet of remote distance. Built-in 3.5mm audio line-in 3.5mm jack port allows SB1023 to connect to media devices With Or Without Bluetooth capability.
6)  Bose SoundLink
If music is your motivation, wait until you hear the Bose Sound Link Color Bluetooth speaker. It plays your favorite tunes from your favorite Bluetooth device—out loud in clear, full audio—just about anywhere you want to go. It's small, durable and simple to use. And it comes in a spectrum of colors to match almost any style. The Sound Link Color speaker suits your active, mobile lifestyle.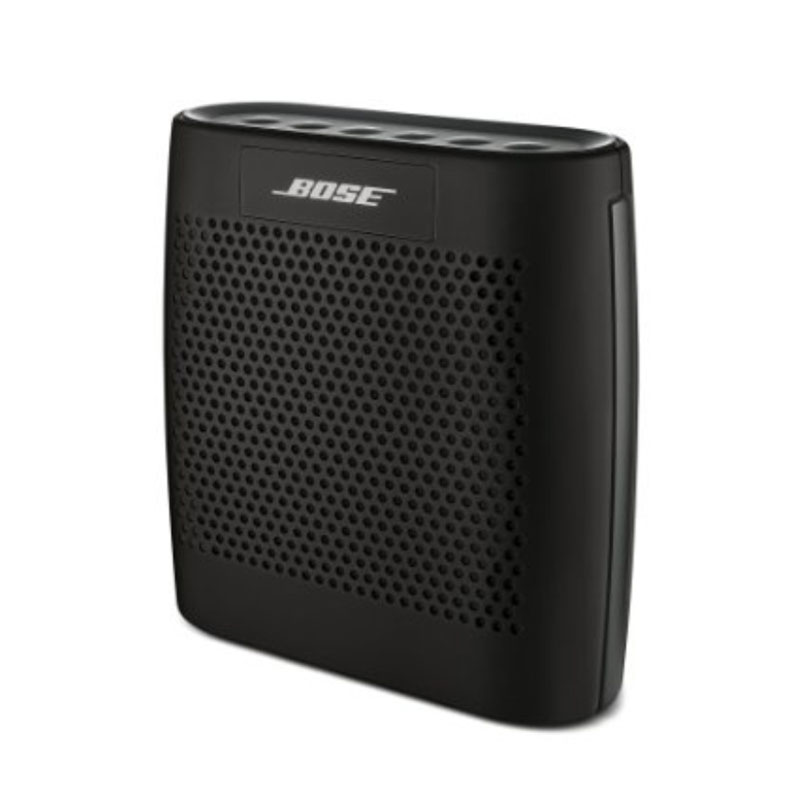 All our Products comes with warranty. Minimum order quantity as low as 100 pcs. For more information or to see samples send us a mail on info@brandstik.com or chat with us live on our website.
Click Here for more BT options:  https://www.brandstik.com/products/music/bluetooth-speakers
For More Corporate Gifts Visit Our Page : www.brandstik.com