BrandSTIK developed a Personalized Premium Welcome Kit for Aurum Employees making it a unique corporate gift. Employees name printed in gold on each Swag was well designed to look elegant and stylish for them to carry around with pride. This unique kit was an instant hit and liked by all. The Kit well packed in a custom black box with company branding and personalized name was delivered to the employee.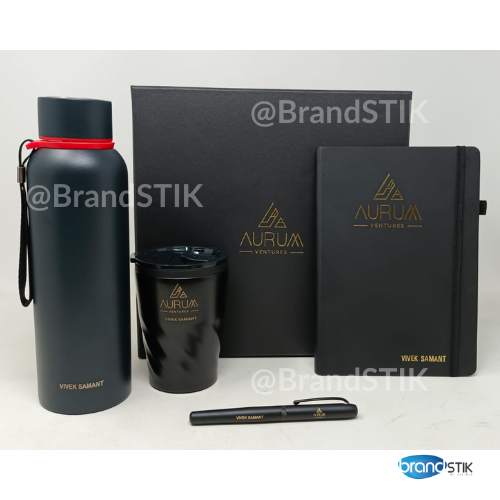 Here is the Swag included in the Kit:
Borosil Trek Bottle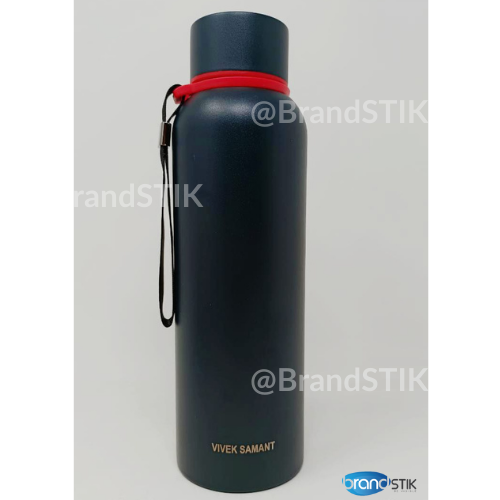 Duro Steel Mug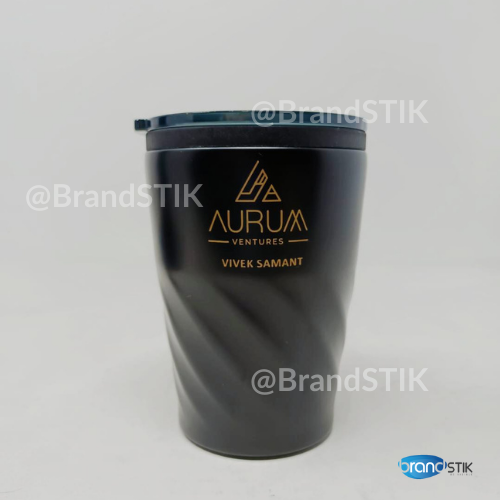 Diary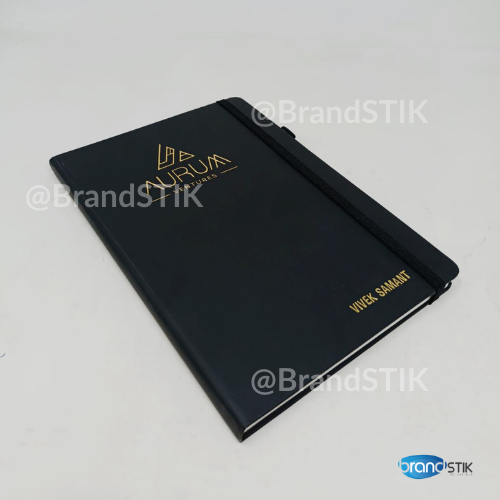 Pen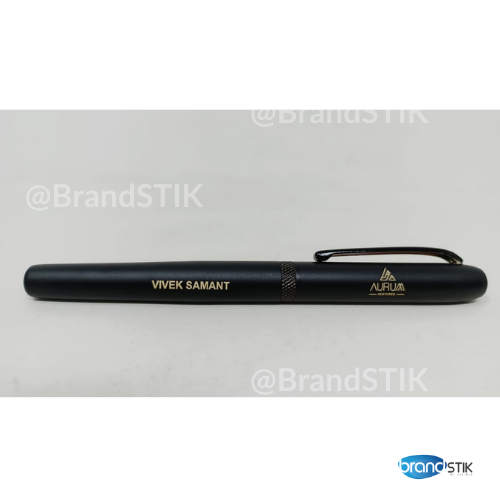 Packaging: Custom Black Box and delivered to employee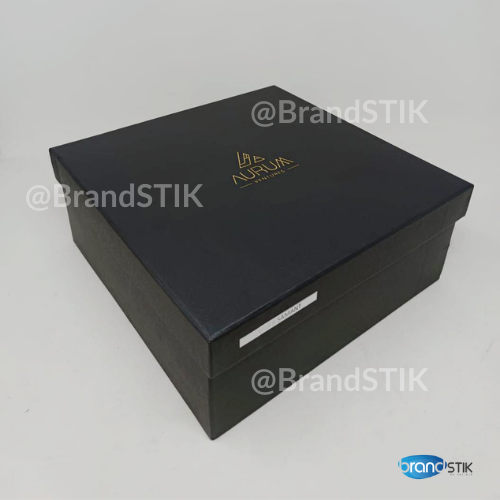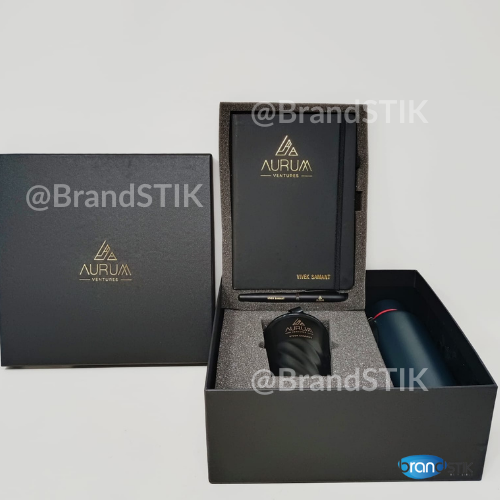 Personalized premium welcome kit and personalized corporate gifts will show that you care for your employees individually. Get the best collection of unique corporate gifts here. For more such ideas reach out to us on +91 8655006600 or info@brandstik.com.
Visit our Website: www.brandstik.com
Related Blogs: Welcome kits