BrandSTIK introduces Reusable Face Mask for employees. 3 Ply Surgical mask are disposable and if you need to use mask for a prolonged period of time, reusable mask is ideal solution. These mask come in 2 layer of protection, outer layer have 100% polyester mesh and inner layer have 100% cotton fabric. Are washable and reusable. Corporates can give set of 3-5 mask for their employees. Reusable masks have better breathability than surgical masks ensuring longer usage and hence longer protection.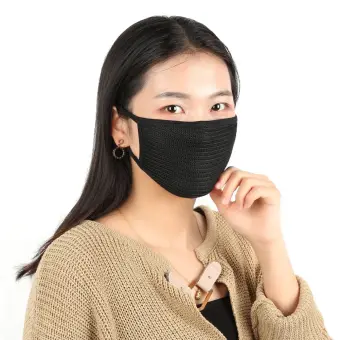 Product Features:
Unisex (Adults)
2 Layers Protection
Breathable
Suitable for all Facial Movements
Universal Fit
Washable (Upto 30 Gentle Handwashes)
Comfortable Ear Loop
Recommendations
2 sets of Face Masks advised for each individual.
Used face Mask should be kept safely, washed properly & dried properly before reuse.
Recommended for people who are not suffering from any medical conditions or having breathing difficulties and is to wear whenever stepping out of their house.
Precautions:
Gentle Hand wash after everyday use.
Change the mask if there is breathing difficulty.
For individual use, not to be shared.
Instructions For Use:
Wash or Sanitize your hands.
Hold ear strings by your hands, face the concave side.
Pull the strings over your ears, cover your nose, mouth & chin with the mask properly.
Inner layer should be pushed in to make the concave shape; it should not be pulled out.
For more information or to see samples send us a mail on info@brandstik.com or chat with us on +91 9594070940 or live on our website.
For More COVID19 Products Click On : https://www.brandstik.com/products/covid19-essential-kit