As the festival of Diwali approaches, it's time for businesses to not only celebrate the triumph of light over darkness but also illuminate their corporate relationships. Corporate gifting during Diwali has evolved beyond just a tradition; it's an opportunity to express gratitude and foster goodwill. This Diwali, consider adding a touch of tradition and sophistication to your corporate gifting strategy with Diwali-centric products. At BrandSTIK, we offer a diverse range of thoughtful and elegant Diwali gifts that encapsulate the spirit of this auspicious festival.
Diyas: Lighting Up Bonds
Diyas, traditional oil lamps, hold a special place in Diwali celebrations. They symbolize the victory of light over darkness and good over evil. Gifting beautifully crafted diyas is a heartfelt gesture that not only illuminates the recipient's surroundings but also brightens their spirit. Consider adding these to your corporate gift hampers to instill a sense of warmth and positivity.
Diya Candle Holders: Contemporary Elegance
For a modern twist on the traditional diya, diya candle holders are an excellent choice. Crafted with intricate designs and materials like brass or ceramic, these holders combine the charm of traditional diya with contemporary aesthetics. They make for a remarkable addition to corporate gift sets, infusing elegance and culture into your presents.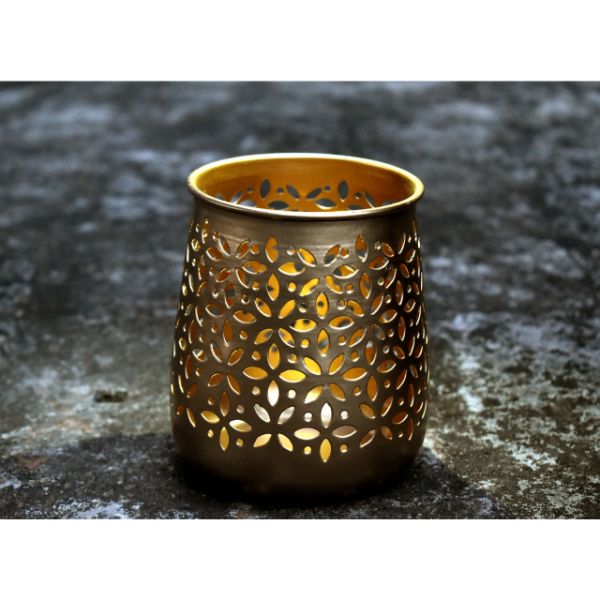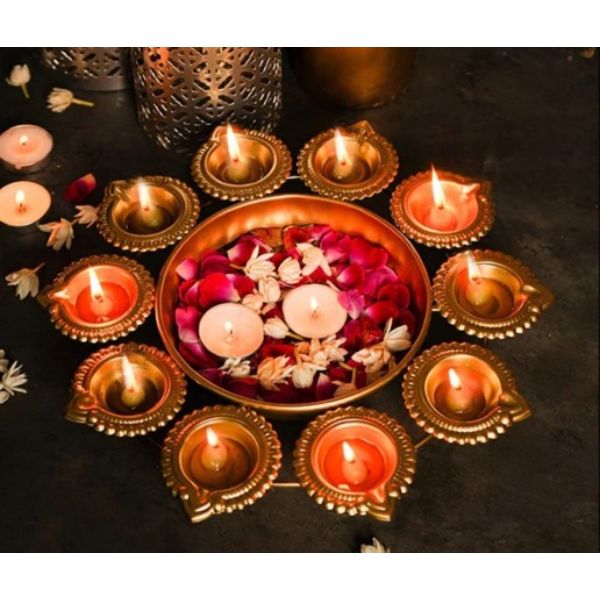 Ceramic Holders: Graceful Décor
Ceramic holders, adorned with exquisite artwork and vibrant colors, make for delightful Diwali gifts. These versatile pieces can hold candles, incense, or even serve as decorative items. By including ceramic holders in your corporate gift packages, you allow recipients to enhance their homes with a touch of Indian artistry.
Gold or Silver Bowls: A Touch of Opulence
Incorporate a touch of opulence into your Diwali corporate gifting by including gold or silver bowls. These bowls not only exude luxury but also hold cultural significance. They can be used to present sweets, dry fruits, or other festive treats. A gift of gold or silver bowls elevates the perceived value of your corporate gifts.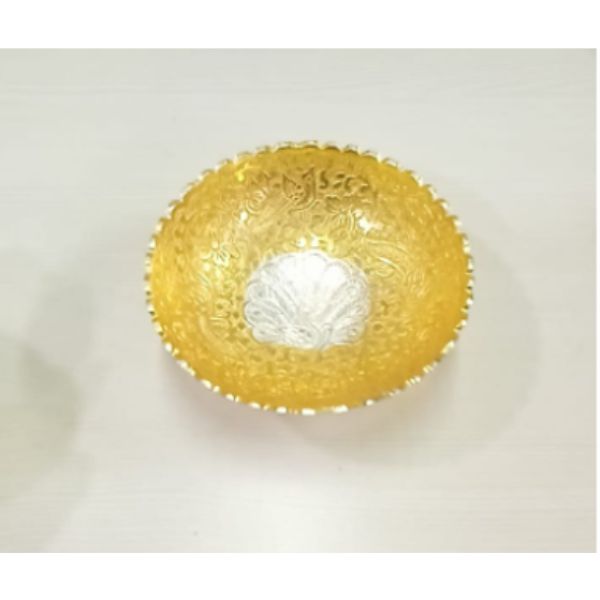 Rangoli: Artistry and Tradition
Rangoli, the traditional art of creating intricate patterns on the floor using colored powders, is an integral part of Diwali decorations. Gifting intricately designed rangoli sets allows your recipients to embrace the artistic spirit of Diwali. These gifts can adorn their homes, adding a festive and welcoming touch.
Torans: Auspicious Door Hangings
Torans, decorative door hangings, symbolize the welcoming of guests and prosperity into one's home. Gifting torans to your clients, employees, or channel partners is a symbol of your desire for their well-being and success. These auspicious adornments can be a beautiful addition to any household.
Aroma Products: Enhancing the Festive Atmosphere
Add a sensory dimension to your corporate Diwali gifts by including aroma products. Offer incense sticks, cones, ubtan soap, and camphor cones, allowing recipients to create a serene and fragrant ambiance in their homes. These aromatic gifts contribute to a peaceful and spiritually uplifting Diwali celebration.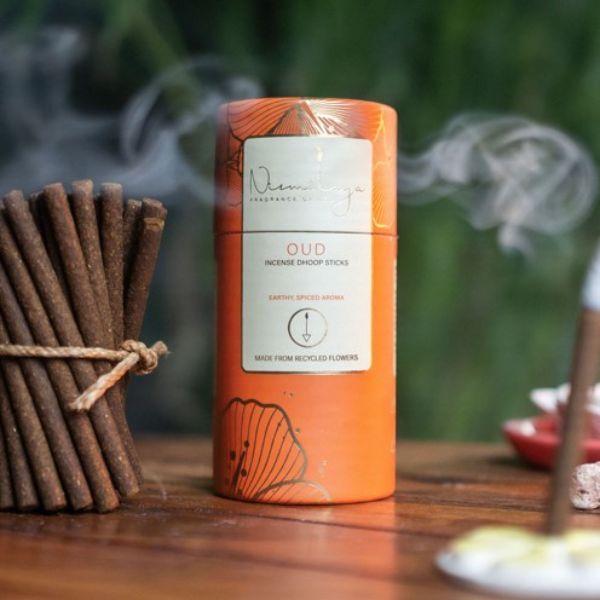 Combining with Household or Tech Gadgets
While Diwali-centric products create a meaningful connection with the festival, consider complementing them with practical household or tech gadgets. Think about items like smart speakers, kitchen appliances, or personalized office accessories. This fusion of tradition and utility enhances the value of your corporate gift sets, catering to the diverse preferences of your recipients.

Diwali is a time of unity, gratitude, and reflection. By choosing Diwali-centric products for your corporate gifting, you not only celebrate the festival but also strengthen your corporate relationships. These thoughtful gifts serve as a reminder of your appreciation and goodwill, creating lasting impressions. At BrandSTIK, we understand the significance of Diwali and offer a wide range of products that resonate with the spirit of this festival. Illuminate your corporate relationships this Diwali and leave a lasting impact with our exquisite gift selections.
Inquire: +91 9594070940 | +91 9167373749 | info@brandstik.com